Sharepoint Implementation
Microsoft Office SharePoint Server, often dubbed as SharePoint, comes prepackaged with Microsoft Office 2007 and later versions. SharePoint is one of the best web application frameworks developed till date. It seamlessly integrates computer networks, content management and database management systems. Maven Infotech can ensure seamless deployment of Microsoft SharePoint so that you can make the most of the enterprise-level SharePoint environment. We currently offer SharePoint implementation and migration services to companies nestled in India and abroad.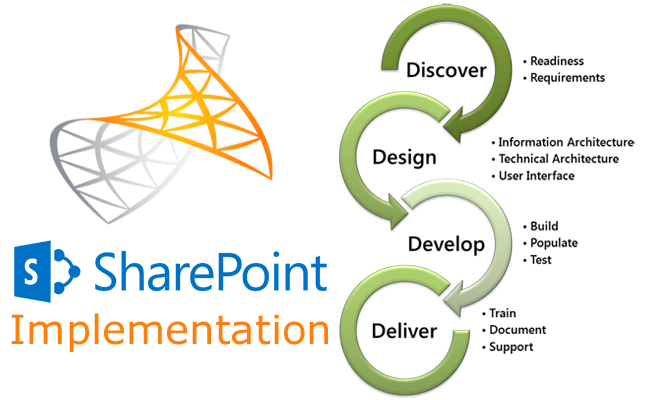 Seamless Development of Microsoft SharePoint
Maven Infotech is a leading web application development solution provider offering Microsoft SharePoint deployment services based on the implementation planning and strategies architecture by Microsoft. We believe in collaboration and we can work closely with you to ensure successful implementation of SharePoint. Depending on your organization size, IT infrastructure, and key challenges, we can provide you with a clear road-map for SharePoint implementation and can also offer you the required technical expertise for successful implementation.
We can devise a strategy that clearly outlines the technical and business objectives of implementing SharePoint.
The strategy serves as the bedrock for an architectural design that introduces the SharePoint technological concepts, pragmatic aspects and solutions.
Deployment planning is the next step, which is required for assessing SharePoint capabilities.
We also conduct special concept demonstration sessions to lay bare the salient benefits of SharePoint for your business environment in specific.