CodeIgniter is the name given to the open source rapid development web application framework that is used for creating user-friendly and high functional websites with PHP. In comparison to the other PHP frameworks, CodeIgniter has higher speed and it is lighter as well. Maven Infotech has a team of highly trained developers who primarily focus on offering efficient and cost-effective CodeIgniter programming services. The company has highly trained developers with the technical knowledge and expertise needed for developing websites in CodeIgnitor framework. At Maven Infotech, we make sure that our websites created in CodeIgnitor framework suit your specific requirements.
CodeIgniter comes with a basic framework that enables you to build robust and functional PHP websites. The advanced CMS system offered CodeIgnitor enables you to run several sites using only a backend code engine. At Maven Infotech, we extensively used CodeIgniter for creating customized web/ portal applications with loads of functionalities. We also use it for building ecommerce applications.

HIGHLY RECOMMENDED! High quality work, super-responsive, highly reliable, and also very very nice. I'd recommend Nirav and his team to any person who is looking for(very) high quality programmers. While they may not be the cheapest, they are worth any cent and you will not regret working with them.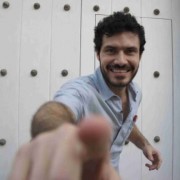 I had the privilege of working with Maven Infotech and they did not fail me a single time, his team is highly organized, goal oriented and hard working perfectionist always ready to put all his energy and stamina to get the job done. Well educated and energetic.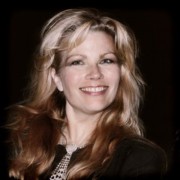 Nirav and his team have been WONDERFUL to work with! I wasn't sure what to expect as this was my first project with Maven InfoTech, but Nirav gave me complete confidence right away, responding to all of my emails thoroughly and professionally, and was a great listener and communicator during our Skype meeting. I sent him the blueprints for the project I needed to have done, he returned a very reasonable quote and deadline, and they delivered on the day they promised with everything looking fantastic! I recommend them highly, and feel fortunate to have them as my new go-to team for future projects!! Thanks SO MUCH, guys!!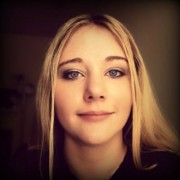 Nirav has been excellent to work with. I originally hired his team to work on a plugin for my personal website, however I was so pleased with their work that I now go to him any time a new project comes up that I would like assistance with. He is professional, courteous, communicates well and is prompt in his replies. I would recommend him
What is Codeigniter Framework?
CodeIgniter enables you to create an easily-navigable website that can be conveniently modified to meet the client requirements. It is one of the major tools that offer additional functionalities and have simple approach for creating user-friendly websites. Here are some of the key benefits of CodeIgniter framework:
MVC-based framework which is convenient to program and manage. It offers better security.
Easily customizable
Strong caching support
Enriched in-built libraries
SEO-friendly
Possesses an extremely active community support